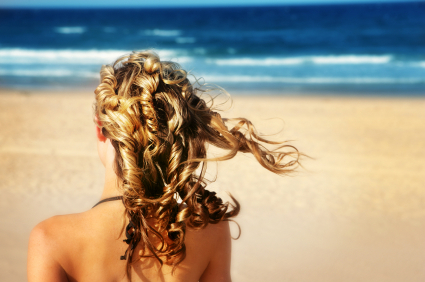 Tired of your boring, straight hair? Do you hate the old fashioned perms that just don't give you the "wave" that you want? Sizzor Shak Salon & Color Spa has the answer to your problem. This is not your mom's out-of-date perm.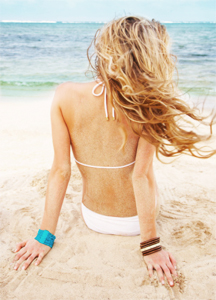 A new technology using Blocks instead of the old perm rods give the hair a soft, unique wave and cushion the hair to keep it from frizzing. The blocks are also designed to help hold the perm in during processing instead of leaking off of the hair before it has a chance to soak in.
"This unique application and gentle formula contains no thio, and utilizes natural cysteamine, a natural amino acid, to realign the hair's internal bonds to create a soft, sensuous wave. This gentle formula is safe for color-treated hair and incorporates Keratin Fusion Restructurizing Serum to infuse hair with silk and human hair keratin amino acids which strengthen, protect and add shine." (http://www.curlstylist.com)
So, to add shine, volume and wave to your hair, get the Beach Wave- a PERFECT summer style. Call now for your appointment 618-345-6446.
https://sizzorshak.com/wp-content/uploads/2010/05/iStock_000000878551XSmall.jpg
282
425
Sizzor Shak
https://sizzorshak.com/wp-content/uploads/2023/05/sizzor-shak-logo-300x300.png
Sizzor Shak
2010-05-18 14:55:32
2012-03-04 10:40:40
The Beach Wave