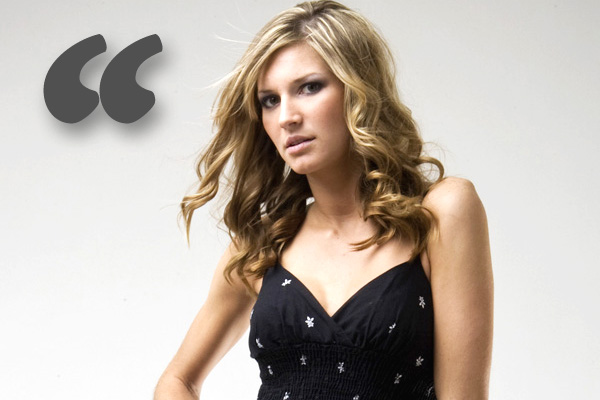 Best Salon In Town
Sizzor Shak is far and above the best salon in town! They have the best staff and they always have the latest styles and trends! My favorite thing about Sizzor Shak is you always get just the cut and color you ask for. They are awesome! Keep up the great work!
-Cyndy M (Glen Carbon, IL)
Friendliest Salon Around
Sizzor Shak is an awesome salon. I'm upset because I passed it everyday on my way to work and never gave them a try until this past summer. The girls here are talented, professional and full of personality. They offer great services at reasonable prices. I have had my hair cut, colored, up-do's and my eyebrows waxed. I've also had the colored hair extensions put in. I loved them! It added a bit of flair for the summer. They are the friendliest salon around the area. I have Nicole do my hair and she is amazing.
-Carli D (Edwardsville, IL)
Amazing Service
This is definitely the place to go. I love the amazing service you get once you walk in the door. I definitely feel as though I am family. The Laser Hair Therapy, without a doubt, changed my life. To not have to ever worry about balding out in places at an early age, is such a sweet relief. I am most impressed by their dedication to customers, ease of conversation, and specific attention to details. Thanks, Sizzor Shak.
-April F (Collinsville, IL)
I Love The Atmosphere
I drive 45 minutes to go to the Sizzor Shak. They're a great group of people. Professional, talented, and wonderful to be around. I've been a Sizzor Shak advocate for more than three years now. They have a wide range of services, that only continues to grow. They offer color, cuts, wedding/prom up-dos, waxing, airbrush makeup, etc. The employees always amaze me with their talents.
I love the atmosphere and customer service touches they add to my experience. It's a fun place to work, and the employees really portray that. They care about the customers and always cater to anything you need.
Everyone welcomes you with a smile. Not only are they talented employees, they're friends that I always look forward to seeing at the salon.
-Angie N (Arnold, MO)
Best Collinsville Salon EVER
I was a first time customer. I was greeted with a warm welcome by the receptionist. I was recommended to try Sizzor Shak from a friend, so I went to get my hair cut, styled, and also I had the airbrush makeup done. Megan was my stylist and I cannot say enough great things about her.
My hair cut was exactly what I wanted, the style was perfect, and I absolutely loved my makeup! The amazing treatment I received will result in my loyalty to my new favorite salon, Sizzor Shak!
-Megan L (Dupo, IL)
The Best Place in the St. Louis Area
Some people might say that Sizzor Shak is the best place to get your haircut and styled in the Collinsville area. Well, I would say it is the best place to get it cut in the St. Louis area. I drive 40 minutes from West County to get my haircut at "The Shak" (and I'm a guy). I have been to other salons in the St. Louis area that were a lot more expensive and walked out of there with a bad hair cut and a lot less money in my wallet. Why is "The Shak" great? The girls that work there are TOTALLY AWESOME and FRIENDLY, and it's also a great price!
-Titus (West County, MO)
Friendliest People Around
Sizzor Shak not only has everything you want in a salon, but everyone who works there is very friendly and helpful! From the minute you walk in the door you feel welcome and valued as a customer. Great prices, great people. All around great place!
-Micah (Glen Carbon, IL)
---
Feel free to leave a review about your personal experience at Sizzor Shak! These links will take you directly to the Shak's review page:
Google, Yahoo, Yelp, & BING.