In America, we are constantly fighting health problems, especially including skin concerns. Is your skin consistently inflamed, discolored or breaking out. Maybe complexion issues are more than just skin deep. Have you ever wondered if body chemistry and beauty affect one another?
What the doctors don't tell you is that your skin and hair reflect your inner health. If you are breaking out with acne or rosacea, if your skin is discolored or if you have deep lines, it usually means you are lacking in a nutrient that is essential to your health. High yeast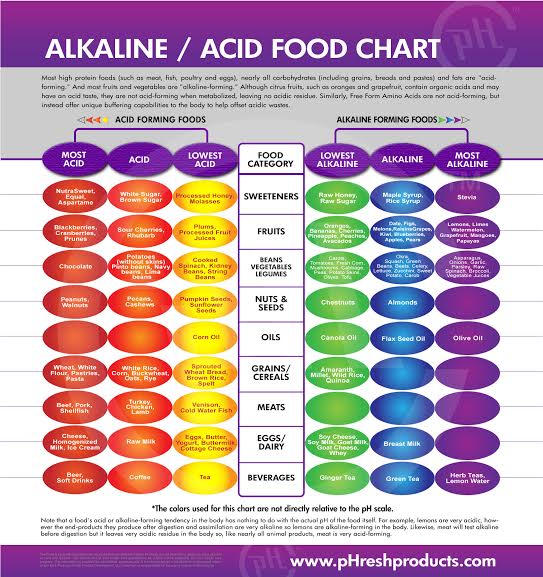 levels, high sugary diets, malnutrition (this does not mean a lack of food), diets high in processed, greasy or trans-fat foods, foods with chemical preservatives and added hormones, genetically modified foods (GMOs), foods with dye are all foods that will cause inflammation in your body and add cancer producing cells to run your body's chemistry. To the side is a chart (provided by http://www.phreshproducts.com) diagraming the foods that cause your body to be more acid, therefore creating an environment for inflammation, which will reflect in your hair and skin.
So, what can you do? Below are steps to help your skin reflect your true outer beauty:
Avoid foods that land on the acid side of the chart.
Eat more foods that have high alkalinity.
Eat more organic and fresh foods.
Add a whole food supplement to fill in the gaps of nutrition (like Standard Process or Zeal).
Avoid GMOs, added hormones, chemical preservatives and additives, dyes.
Add an organic skin care regimen, such as Eminence Organic Skin Care for surface control.
DISCLAIMER: THIS WEBSITE DOES NOT PROVIDE MEDICAL ADVICE. Please consult a physician before making any medical decisions based on this article.
https://sizzorshak.com/wp-content/uploads/2013/10/redheads-for-fall.jpg
1867
2800
Sizzor Shak
https://sizzorshak.com/wp-content/uploads/2023/05/sizzor-shak-logo-300x300.png
Sizzor Shak
2014-01-30 11:04:07
2014-06-09 14:33:34
Body Chemistry and Beauty