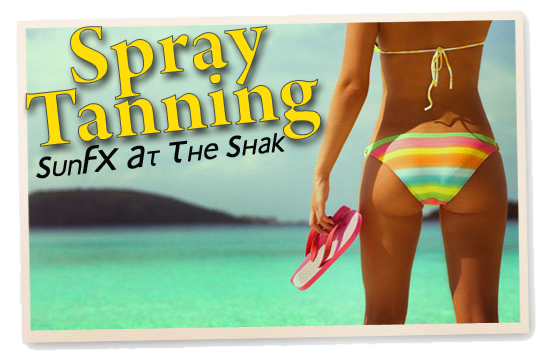 About Our Spray Tanning
In a time where our skin is exposed to an ever increasing number of harmful chemicals and artificial additives, Sizzor Shak wanted to use a line of products that remained the purest in the world.
To achieve this, we have only considered tanning solutions made from 100% all natural ingredients containing:
| | |
| --- | --- |
| NO ALCOHOLS | NO PRESERVATIVES |
| NO OILS | NO PERFUMES |
| NO PARABANS | NO ODORS |
The secret to the success of the tanning solutions we carry lies in their highly advanced, all natural formula, which combines highly purified water and natural bronzers, with the purest dihydroxyacetone available.
Dihydroxyacetone, or DHA as it is more commonly known, is a 100% natural tanning agent that reacts with the amino acids in the skin to produce a rich, completely natural looking tan.
We've accepted only the purest DHA for our tanning solutions, guaranteeing the most natural looking colors and best overall results. Our solutions have no unpleasant odors, so they don't need perfumes and other masking agents, often found in lesser brands.
We believe that the perfect ingredients are found in nature & by putting them together, we can create the highest quality, all natural tanning solutions in the world.
Call 618-345-6446 to schedule your appointment with one of our Spray Tan Specialists today! Your PRIVACY & COMFORT is our Number 1 Priority!
---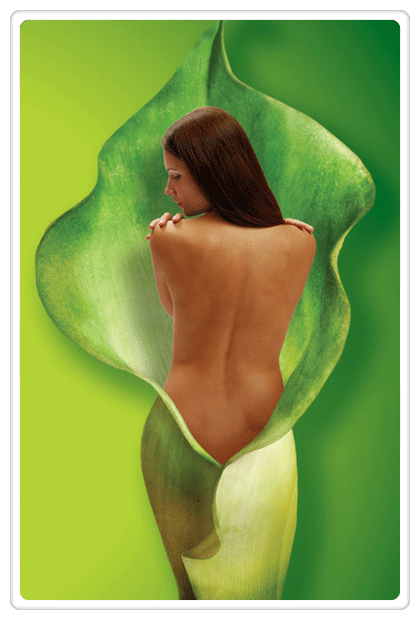 BEFORE YOUR SPRAY TAN
– Exfoliate your entire body before the application . Pay close attention to rough areas like your knees, elbows, ankles and the tops of your feet.- DO NOT apply any moisturizer, deodorant or makeup after exfoliating
– All of these will act as a barrier and will stop your tan getting through your skin.
– Always wax at least 1 day before or shave at least 8 hours prior to you appointment
-Disposable undergarments are available upon request
– Please remove all jewellery until after your first shower
AFTER YOUR SPRAY TAN
– Wear loose, dark clothing to avoid damaging your tan.
– No clingy or tight clothing
– Avoid strenuous exercise or anything that may make you perspire as your tan may wear off in places
– We also advise leaving your bra off after application as this can also damage your tan.
– Do Not shower for at least 6-8 hours after application depending on what solution you use. Just remember the longer you leave it on the darker you will be.
– We highly recommend all SunFx Glow All Over Body Range products. They are non-greasy & smell amazing.