The Shak Girls of Sizzor Shak Salon & Color Spa list their favorite things about summertime!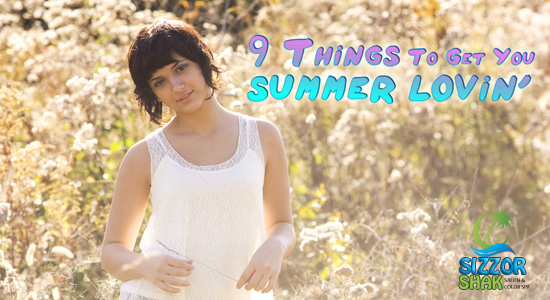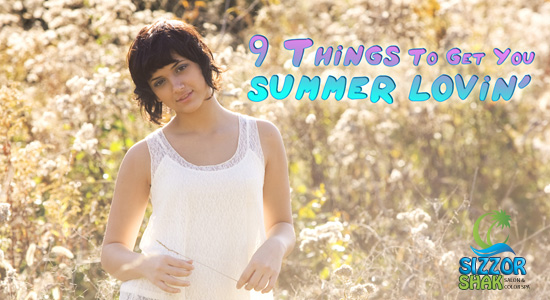 ---
1. Flirty Skirts
"Fun, flowered, swirly skirts. They are perfect to keep you cool on hot summer days and show off your legs on hot summer nights!"
-Caitlin
---
2. Conditioning & Detangling
"I like to use leave-in conditioner to detangle & condition my hair while I'm out at the lake swimming with friends."
–Nikki
---
3. Smooth Skin
Spending my summer at the pool always required daily shaving – until I began waxing. What a difference it has made on my skin … and on my time!
-Wendy
---
4. Curly Hair
"The new
beach wave perms
. Everyone who gets them can count on a summer of great hair – even if you go out with your hair wet!"
-Kaci
---
5. Pretty Toes
"Wearing sandals and showing off my crazy toenails. I love all the different colors and designs I can use to show off my feet!"
–Tricia
---
6. Fresh Flowers
"Flowers from my garden. Arrangements of hydrangeas, dahlias, and sunflowers mixed with kitchen herbs always delight my family and friends."
–Donna
---
7. Sunglasses
"Wearing my sunglasses all the time! They are the only accessory I need."
-Gretchen
---
8. Flip Flops
"I just got some pink, orange, and purple flip flops. I can bling them out and jazz up any outfit!"
-Charlotte
---
9. Family Time
"Daylight until 8pm, barbeque, and time with family and friends. These are beautiful things to me!"
-Linda
https://sizzorshak.com/wp-content/uploads/2010/07/collinsvillebeautysalons.jpg
300
550
Sizzor Shak
http://sizzorshak.com/wp-content/uploads/2013/08/sitelogo_number6b.png
Sizzor Shak
2010-07-16 13:52:26
2012-03-04 10:39:05
9 Things To Get You Summer Lovin'